Cadillac CT5, more European than American
This brand has long since stopped making heavy «carriages» with a lot of appearance and little content, today we will explain why…
Perhaps many of you still remember the old Boss Hogg driving his Cadillac around Hazzard County, that rough and awkward vehicle reflected the Cadillac philosophy of that time, a lot of ostentation and comfort with a relatively affordable price but low efficiency, low stability and dangerous braking, to say the least.
Over the years, Cadillac has increasingly tried to emulate its modern-day European counterparts, achieving similar performance for prices that remain more affordable than Audi, BMW, Maserati, or Mercedes.
The reason we are presenting you with a 2022 model year is because the Kipp Scott Cadillac dealer in Red Deer, Canada, did not have a 2023 model available and I tested the model from manager Jeremy Fontaine, who graciously made it available for me on this new installment of our Test Drive Section and whom we cordially thank.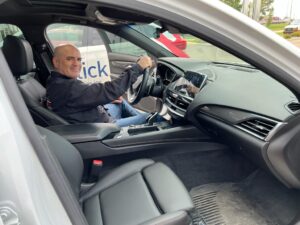 The car in question is the twin-turbo six-cylinder version with 335 horsepower, 3L displacement, 405 lb-ft of torque from 2350 RPM, low inertia turbochargers, and a liquid/air heat exchanger integrated into the exhaust manifold to prevent the turbo-lag, rear-wheel drive and a 10-speed automatic gearbox equipped with Electronic Precision Shift.
The suspensions are of the double pivot McPherson type in the front section, to improve isolation from the road and give more feedback to the driver, while in the rear there is a five-link independent suspension to improve the feeling of control and rear stability. .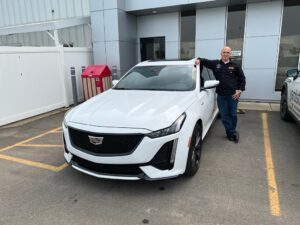 In the infotainment section, everything is focused on the driver's essential touch points to improve driver control over the electronic section of the vehicle, with a 10-inch, high definition, full color, 1080 DP touch screen mounted diagonally. It also has voice recognition technology, three USB ports, a personalized profile for each driver, wireless Android Apple CarPlay, connected applications, Teen Driver, Alexa built-in and Rotary Infotainment Controller.
Regarding the dynamic behavior of the vehicle, a test could not be carried out at high speed or with obstacles, but was carried out in an industrial park and an inhabited area. This, which seemed to be a limitation, gave me the opportunity to appreciate the superior smoothness and «roll» of the car in the curves compared to the more rigid and sporty Mercedes or BMW.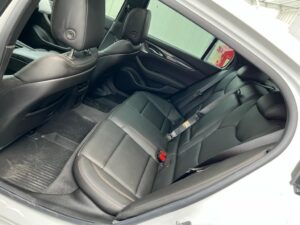 For the driver who appreciates it and doesn't require racetrack performance, this feature will be regarded as a touch of added comfort and convenience in everyday life. Undoubtedly the philosophy of this car is more oriented to smoothness and comfort than to rigid and sporty handling.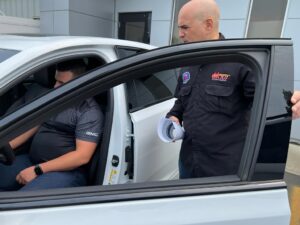 Within the handling part, mention must be made of the Advanced Adaptive Cruise Control System and Lane Departura Warning, as well as the General Motors Super Cruise System, which has a level of autonomous handling (hand free) of the second degree.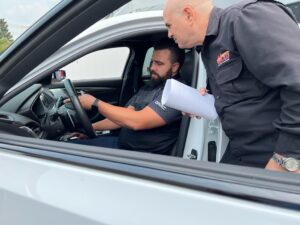 As for its direct competitors, the CT5 starts at a base price of $41,498 against $49,350 for the BMW 3 series sedan, $55,000 for the Mercedes C 300 sedan and $43,800 for the Audi A4 sedan, lower than its rivals but also offering slightly lower performance and luxury level.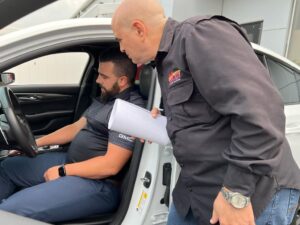 In the opinion of this server, it constitutes an efficient alternative to more expensive vehicles that have marginal advantages in various aspects of their conformation, but have little or no use in daily use and on public roads.
Thanks to Kipp Scott Cadillac of Red Deer and Jeremy Fontaine for their help in completing this article.
We are eager to present our next installment of Test Drive.
My other articles: https://www.quepasa.com.ve/seccion/columnistas/grand-prix/
My YouTube channel: https://www.youtube.com/user/salvadorfazio
My Instagram: @grandprixconsalvadorfazio
Salvador Fazio